Affiliates
Earn 65% of any sales of the Niche Laboratory Pro + Blog Spy Bundle you generate using your affiliate link.
We have two products: Niche Laboratory Pro + Blog Spy. They're sold together in an SEO Tools bundle.
You can promote Niche Laboratory through ClickBank. Our Clickbank Vendor Spotlight page is here.
When linking to us, use the URL http://affiliate.danpowers.hop.clickbank.net where affiliate is your affiliate ID.
To generate an encrypted sales link, go here: https://affiliate.accounts.clickbank.com/info/jmap.htm?vendor=danpowers. Again change affiliate to your personal ClickBank ID.
You can also find us in the ClickBank affiliate marketplace (search for "niche").
Good ways to promote Niche Laboratory and Blog Spy include:
Write a review of Niche Laboratory Pro or Blog Spy.
Got an email list? Tell your subscribers about Niche Laboratory Pro and Blog Spy.
People love success stories. If you've used Niche Laboratory Pro or Blog Spy to help improve your blog or other site then tell people about it!
Put banner ads on your blog.
Write roundup articles of the different SEO tools you've tried out.
Do a product review or some other walkthrough video and upload it to YouTube. Video is VERY hot right now!
Banners and Media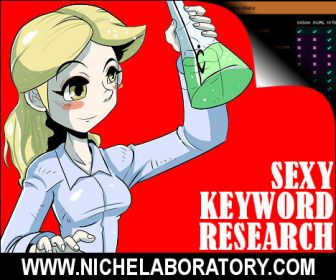 These meme type adverts are quick to make and they get great CTR's: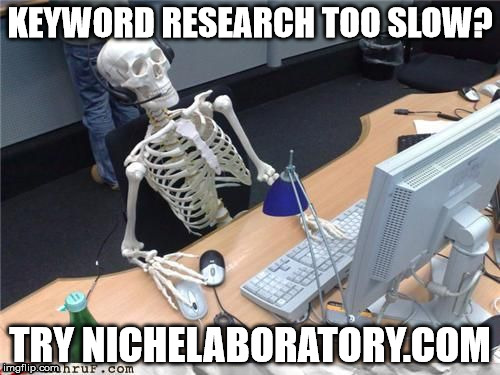 Email me brett@nichelaboratory.com to remind me to make some more banners.

Join The Conversation
No comments left yet - be the first to leave a comment.
The first 3 visitors to post a comment on this page get a free "dofollow" link to their own website!
Leave A Comment